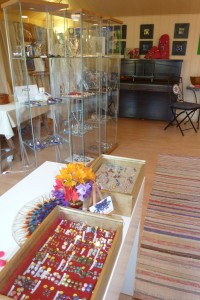 I recently held my first two weekend events as part of Cambridgeshire Open Studios. I would really like to thank all the people who came in spite of the blazingly hot weather we had for both weekends.
At this event I displayed pieces from three new collections. There was some interesting discussions that came up as a result of different interpretations of the various pieces.
Below are some pictures from my studio where the event was held.